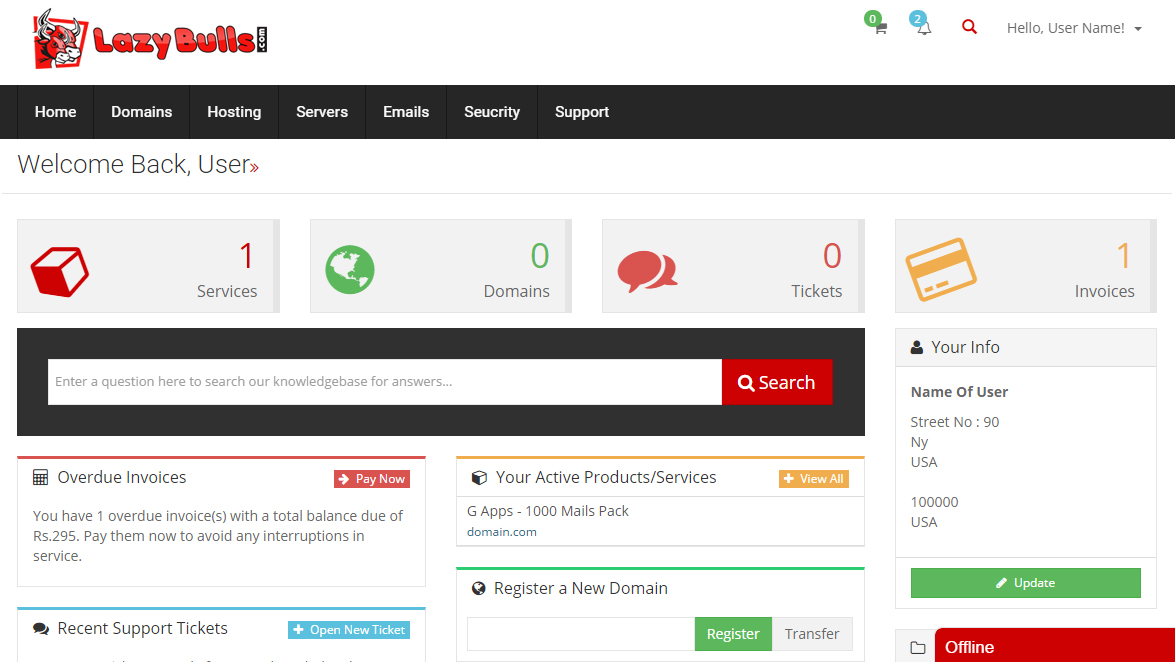 Domain Manager
Take complete control of all your domain names, products and services with our easy easy-to-use domain manager.
Manage Multiple Domains
Renew & Transfer Your Domains
Web & Email Forwarding Tools
Organise, with Domain Folders
Domain Privacy
Protect your domain name and personal information from identity theft and scams. Learn More...
Protect Your Identity
Stop Domain-Related Spam
Prevent Domain Hijacking
Retain Full Control of Your Domain